Upcoming Events
No events currently scheduled
Recent Western Events
Esri Canada Western Region GIS Partner's Session
Esri Canada is hosting a GIS Partner's Session for the Western Region. Esri Canada has some great customer presentations lined up and will be inviting a few more customers to present a project that they're working on currently.
When: February 26, 2020 9:00 AM, EST
Where: RIM Park in Waterloo
Utilities & Asset Management
The province of Ontario has been undergoing a challenging search for new energy and water sources to meet community energy and water/wastewater needs while trying maintain existing infrastructure. Compounding this has been the changing ownership of utility companies through mergers and acquisitions. Increasing government regulations on these utilities to promote a cleaner environment, have also been a challenge. Come and see how the Geospatial community has risen to meet these challenges.
BeSpatial Western Region is excited to host a one day session focused on using Geospatial tools and technique to manage Utilities and other municipal Assets. All members are welcome.
Date: October 29, 2019
Time: 9am- 3pm
---
A Grand Day of GIS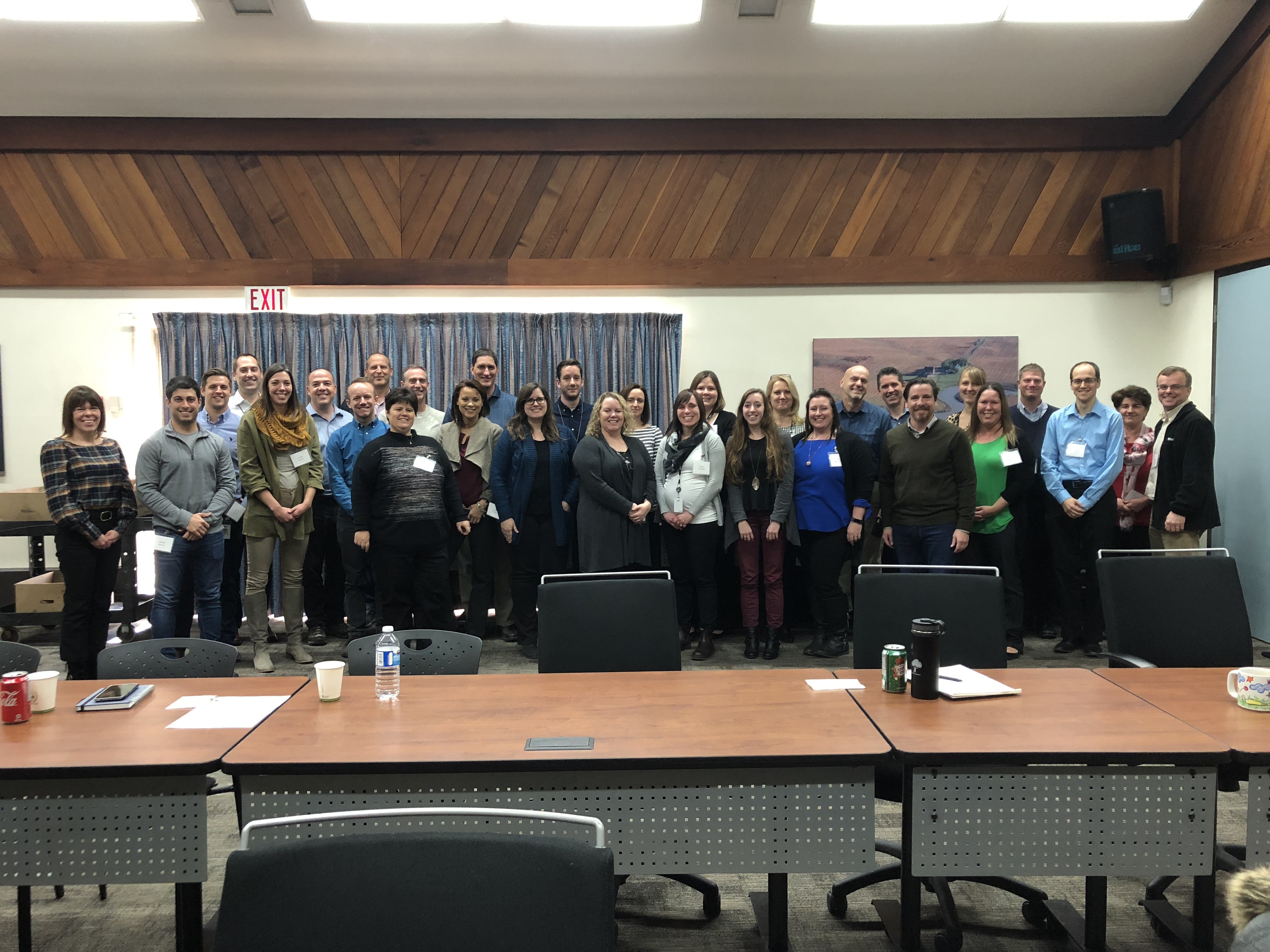 The GRCA (Grand River Conservation Authority) hosted a speaker's forum in December bringing together several groups to share what they have been working on as well as tips and tricks. Presenters from the City of Guelph, Centre Wellington, Brant County, City of Cambridge, City of Kitchener, City of Waterloo, Waterloo Region and the GRCA kept the afternoon and information flowing.
Let us know if you would like to host a similar event in your area.